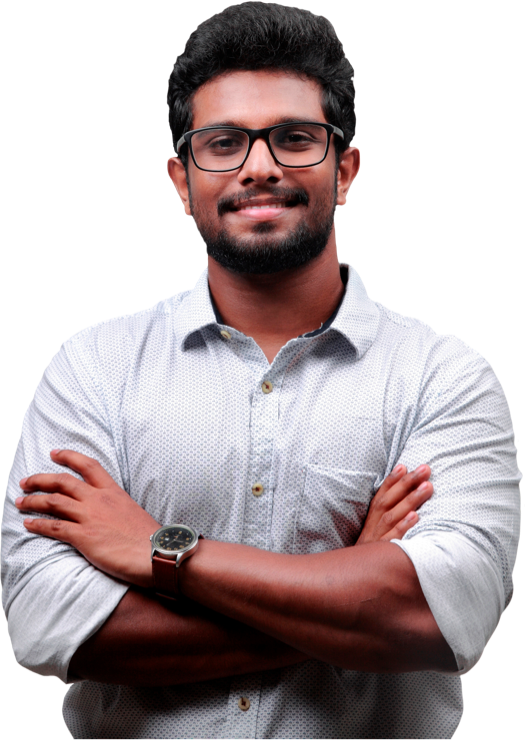 Personal Loan App
Get up to Rs. 20,000 in 15 minutes.
RapidRupee personal loan app:
All it takes is one late salary for the expenses to start piling up. Before you know it, you have a stack of unpaid bills laying around the house, the landlord is at the door asking for the rent and your EMI payments are overdue. We all face cash crunches like this at some point in our lives – the best way to get out of such a situation is to download the RapidRupee personal loan app!
With RapidRupee, you can get the money you need, transferred directly to your bank account, in minutes. Just breeze through the application process with a few clicks on your mobile phone, and cover all your financial needs in a snap! We also provide instant personal loans for other pressing needs such as impromptu travel plans, vehicle repairs, home renovations, the purchase of gadgets, and more!
Our easy personal loans ensure you can bridge your financial gaps with ease. You do not have to borrow from friends or depend on family members. Whatever your needs are, we've got your back!
Features of our personal loan app:
The main goal of our personal loan app is to provide customer-centric solutions for your everyday financial needs. Keeping this in mind, RapidRupee offers a host of amazing features that makes it easier and more convenient for you to borrow & repay your loan. Some of these features include:
Instant personal loans from ₹ 1,000 to ₹ 60,000
Sanctions in just 30 mins
No credit score required
Tenures from 3 to 12 months
Processing fee starts at just ₹ 349
No membership or upfront fees

Our personal loan app eligibility criteria:

In keeping with our goal to provide easy personal loans, we have laid out some very basic eligibility criteria. To get an instant personal loan from RapidRupee, all you need to do is meet the following requirements:
You should be aged between 22 – 59 years
With a minimum income of Rs. 10,000 per month
Both salaried & self-employed applicants are welcome
Unlike other personal loan apps, we do not require our users to have a high credit score or a handsome monthly income. Neither do we discriminate between salaried and self-employed! We welcome all applicants who meet the aforementioned eligibility criteria. Also, please note, we DO NOT ask for any upfront fees or membership payments to provide you with the loan you need!
What can you use the loan for?
Our personal loan app is designed to have your back at all times! Whatever your financial emergency is, you can count on RapidRupee to help you out. Get quick and easy online personal loans and cover all your needs with ease. Apply in minutes and get super-fast sanctions directly to your bank account. With our personal loan app on your phone, you can cover the following cash crunches with ease:
1. Bill payments: Need help covering your phone bills, credit card bills, power bills, etcetera? Just get an instant personal loan from RapidRupee! Cover your outstanding payments in minutes, without ever worrying about late payment charges.
2. Healthcare expenses: Medical expenses can show-up when you least expect them. And if you need help to cover the costs, we've got you covered! Apply for an online personal loan from RapidRupee and cover medical bills with ease.
3. Travel expenses: Who doesn't like travelling? However, sometimes you have to pass on an impromptu holiday plan due to the lack of funds. We understand how disappointing it can be. That's why we offer easy personal loans for holiday or travel expenses. Now you never have to restrict the wanderlust spirit in you!
4. Household Repair or Renovation: Ceiling is leaking but your wallet is dry? Your home needs some urgent repairs but your financial situation is tight? Worry not! You can get an online personal with RapidRupee and cover your home improvements without breaking a sweat.
5. School Fees: Just when you think you have covered all the expenses for the month, you remember that your child's school fees are pending. Before you start panicking, just remember that we are here to help you out. Just open our personal loan app, send in your application and we will provide you with sanctions within 30 minutes.
6. Anniversary dinner/gift: Forget the anniversary date? Well, you will have to do something extra special to make up for it – like an expensive gift or fancy candlelight dinner. Worried about the cost? Leave it to us! We'll provide you with an easy personal loan so you can celebrate your anniversary to the fullest.
Points to consider before applying for an instant personal loan:
Borrowing a personal loan is a big decision as it often involves large amounts of money. Therefore, one must practice due diligence before applying for the loan. In this regard, here are some pointers you should keep in mind to enjoy a smooth, hassle-free, and safe borrowing experience.
1. Stay away from lenders that ask for upfront fees.
You should avoid any personal loan app that asks you to pay upfront fees or membership amount. Most of these apps are just scams. Once you make the payments, they will stop responding and disappear. Therefore, no matter how attractive the loan offering is, it is best to keep your distance.
2. Look for a good rating.
The best instant personal loan apps will have a good rating. You should only trust lenders that have a rating higher than 4 stars. You should also look at the number of individuals who have submitted ratings. We have a rating of 4.3 with over 96,000 individual ratings!
3. Easier eligibility
Some loans offer attractive personal loan interest rates, higher loan amounts, and longer tenures, but only if you meet their minimum income & credit score requirement. In fact, some lenders will only accept borrowers who have a credit score higher than 7.5 and a monthly income above 25,000. But not us, we open our doors to applicants even if they do not have a credit score. With RapidRupee, you can get an easy personal loan as long as you are between 22 & 59 years of age and have a minimum income of Rs. 10,000 per month.
4. Quick turnaround time.
Urgent cash crunches demand quick finance solutions. Therefore, remember to look for an instant personal loan that offers quick approvals and sanctions. You don't want to be waiting around for hours or days to get the money you need, right? Well, you don't have to worry about this with RapidRupee! We offer instant approvals and sanctions in just 30 minutes. This allows you to address your financial needs, pronto.
5. Affordable.
Before you apply for an online personal loan, remember to check the interest rate first! You don't want the loan to burn a hole in your pocket. In this regard, we offer personal loan interest rates as low as 1% per month. This ensures that the loan does not leave a dent in your wallet.
6. Repayment tenures.
This is another vital thing that you need to crosscheck before downloading and using a personal loan app. Some lenders will offer the best finance solution but they will only provide you 2 or 3 months to repay the loan. This can lead to significant financial problems! Therefore, it is advisable to look for lenders that allow comfortable terms and tenures to repay the loan. In this regard, our easy personal loans come with tenures as long as 12 months – this ensures that repaying the loan is as easy as getting it!
Tips to get quick & easy personal loans:
Thinking about applying for an online personal loan? Well, you will find that the entire process is a complete cakewalk with RapidRupee! However, if you want things to go even smoother and faster, you would do well to follow these 3 simple tips.
Apply during working hours:
Need money fast? Then it is best that you apply for a loan on a working day, during business hours. If you send in your application before 5 PM on a working day, we will be able to process your application quicker and provide you with sanctions much faster.
Keep your documents ready:
Well, we just require two documents – your Aadhaar card and your PAN card. Therefore, remember to have scanned copies of these two documents ready before you apply for your online personal loan. This will help quicken the process and ensure there are not knee-jerks during your application process.
Look good for your selfie!
Yes, one of the most important things we require before we can approve your application is a selfie. You know how long it can take sometimes to get that perfect selfie and this inhibits you from getting
quick loans
. Therefore, it makes sense to pretty up your before you apply – this ensures that you can get the click you want without too many retakes.
Easy and Convenient

Cost transparency

Safe and Secure

Advanced IT system
How our personal loan app works:
Simply fill up the form

Submit Aadhaar, PAN, selfie

Get approval in 20 minutes!

Money in your account in 2 hours
How to repay your instant personal loan:
If you thought getting the loan was easy, wait till you hear about our repayment process. First off, we offer personal loan interest rates as low as 1% per month. This ensures that repaying the loan is light on your pocket. To add to this, we also offer tenures ranging from 3 to 12 months. This ensures that you can take your time to repay the loan. Finally, we also offer a host of payment options so you can repay the loan in a way that's most suitable for you.
---
Start by downloading our personal loan app now!
You are just one step away from lightning-fast personal loans. With the RapidRupee app on your phone, you can cover all your finance needs in the snap of a finger. Get collateral-free instant personal loans in just 30 minutes.
We are like your friend in finance – we have got your back when a cash crunch comes knocking. It doesn't matter if your salary is delayed or you need cash to cover household repairs – you know you can always depend on us for a financial helping hand! So if you're running low on cash, just relax! Because with RapidRupee #BaatBanJaye chutki mei!
Download App
---